Value generated for the supply's induced business
Regarding geographic origin of supplies, SEA Group does not have specific tools to favour suppliers by geographical origin, due to constraints arising from public tenders and a precise choice by the Group to prioritize the qualitative, economic and sustainability aspects of the supply.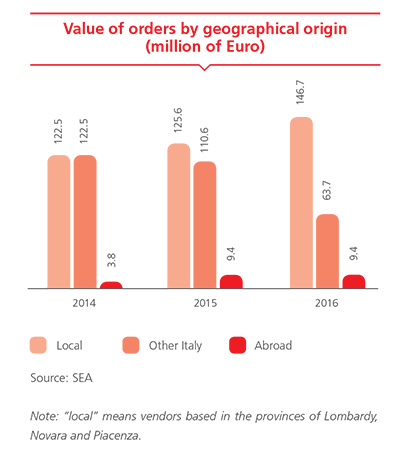 Nonetheless, the economic impact generated by the SEA Group's activity on the surrounding area in terms of supply of goods and services in 2016 was equal to 66% of the total value.
At Linate airport, the value of orders placed with suppliers located in province of Milan was 39%, while at Malpensa the value of orders from suppliers in province of Varese was 22%.